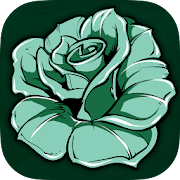 DOWNLOAD OUR APP
Our app provides exclusive VIP discounts, loyalty programs, products, services, image galleries,
event information & up-to-the-minute specials. The app is FREE and you'll earn your first reward
as soon as it's downloaded.
what our customers are saying:
"Lots of positive reviews about the Friday night prime rib special for $19.99. Plus one here on the prime rib. Large serving, cooked as ordered and very high quality. Nice option of having either the restaurant or bar depending on your mood. A little out of the way for non locals.
If you live within a half hour and like Irish offerings put this place on your short list. Wait staff was good. Didn't feel ignored or rushed, good service. Price vs value took a solid 4 star to 5 star in a heartbeat.​"
"Great service. Great server. Great food. Had everything set up for us prior to arriving. It was chill in the dining room. The food was very good, they were awesome about letting me switch things around with my meal. The server was absolutely fantastic. Very attentive. Kind. Made sure we were completely tended for.
This is my second year coming here for orthodox Easter. All in all it was a 10. We were very fortunate to have such a great experience. Will definitely be back next year. I think it's probably a good place to enjoy the game and a brew. Thank you for a wonderful experience.​"
Creative, delicious and affordable cuisine served in a welcoming, comfortable atmosphere by friendly, attentive servers. What dining out should be! You"ll find it at The Emerald Rose. Choose from our white tablecloth dining room, a seat by the fireplace in the more casual Irish Pub or one of our two outdoor patios.
Ronnie Lee Mosley Sr. culinary career as an executive chef began in 1999. Raised in Cambridge Mass, Ronnie was influenced by the many different cultures in his neighborhood, and it has influenced his way of thinking about food.
After graduating from Newbury College in Brookline Ma., he took on is first chef role at the Daily Grill in Georgetown in Washington DC. Eventually, Ronnie moved back to Boston and had stops at Atlantic Fish Co. & Not Your average Joes and most and recently Redstone American Grill in Burlington.
The Emerald Rose will be closed all day on Christmas Day, DECEMBER 25th. We will also be closing early on Christmas Eve, The kitchen will close at 4:00PM.
A Fine Irish Restaurant & Pub
785 Boston Rd. Billerica, MA
978-667-0500
A Fine Irish Restaurant & Pub
978-667-0500 | 785 Boston Rd. Billerica, MA 01821